WHO WE ARE
We are community builders, helping people excel on every front
Being a true believer in progress, our founder, the late Mr. V. M. Salgaocar envisioned a business committed to Goa, one that strived towards overall development. Using his vision as a foundation, we have spent over seven decades contributing towards the building and benefit of the Goan community. From creating employment opportunities for our people to creating revenue from exports, we have made it our mission to contribute towards the financial and social growth of our state. We have also taken initiatives to build sustainable residential projects and enable entrepreneurs to secure funding.
Every day we ensure our medical facilities translate cutting-edge research and innovation into measurable health gain for our patients. Last but never least; we make it a point to promote sports at a grassroots and professional level, giving Goans the opportunity to shine on the international stage. Moreover, this is just the beginning.
OUR VALUES
Rooted in values, driven by fervour.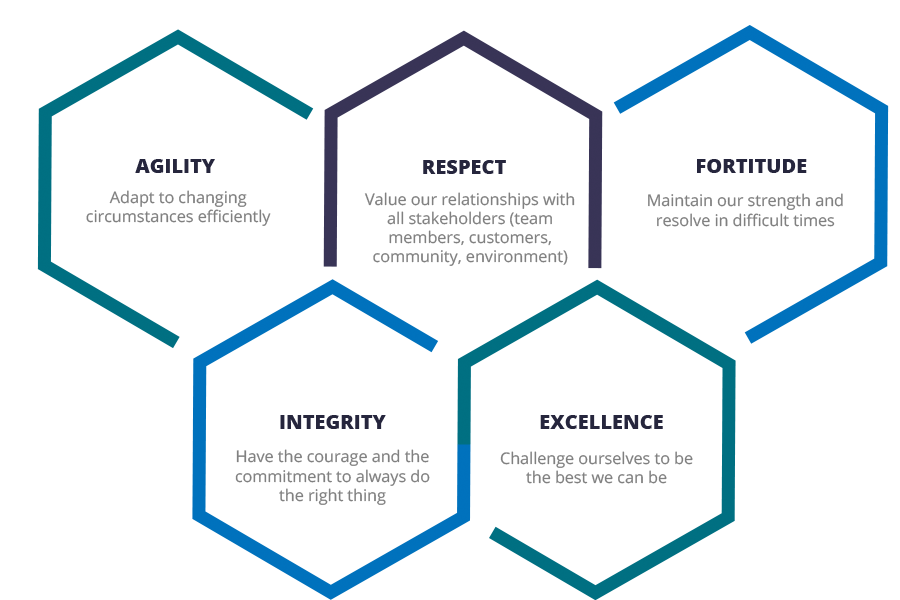 HISTORY
Our growth through the years.
2018-05-02
1942
V.M. Salgaocar e Irmao Ltda. founded.
2018-05-02
1952
(1) Grant of mining concessions by
the Portuguese Government.
(2) The first consignment of iron ore to Nippon Steel Corporation
(Japan) is exported.
2018-05-02
1956
Salgaocar FC founded (Then are known as Vimson Club) – It was the first Football Club in Goa to be started by a business house.
2018-05-02
1960
(1) First mechanical screening and
loading plant with a capacity of
400 tons installed at the mines.
(2) The firm achieves export of 1 million tons of iron ore.
2018-05-02
1965
V.M. Salgaocar & Bro. Pvt. Ltd. incorporated under the Companies Act of India.
2018-05-02
1971
S.S. Sanjeevani, the company's first self-loading and discharging iron ore Transhipper vessel commissioned to load gearless vessels in keeping with market demands.
2018-05-02
1972
First consignment of iron ore to POSCO (South Korea) is exported.
2018-05-02
1974
(1) The company achieves export of
2 million tons of iron ore making
it the leader among iron ore
exporters in Goa.
(2) Achieved the highest loading
performance per day at
Mormugao Port.
2018-05-02
1976
(1) The company loads the largest
bulk carrier of 150,000 dwt in the
Port of Mormugao
(2) The company goes for
computerization with IBM
machines and sets up Data
Processing Centre at the company headquarters.
2018-05-02
1981
Establishment of 120 bedded V.M.Salgaocar Hospital – the first state-of the-art hospital in Goa (then known as Salgaocar Medical Research Center)
2018-05-02
1982
(1) Installation of Beneficiation Plant
at Vagus to promote sustainable
mining
(2) Transhipper M.V. Swatirani
commissioned to load 200,000
tonnes Ocean going vessels to
compete with Australian and
Brazilian supplies.
2018-05-02
1984
Demise of Founder Chairman,
Mr. V.M.Salgaocar
2018-05-02
1988
Salgaocar FC wins Federation Cup for the first time-a first for any Goan team (subsequently in 1989, 1997 & 2011).
2018-05-02
1990
"Fare Forward Voyager", the biography of Late Mr. V.M. Salgaocar is released
2018-05-02
1995
Establishment of Financial Services Business-
(1) Pyramid Finance P. Ltd:
Catering to SMEs
(2) Shivranjani Securities P. Ltd.
Investment Advisory Services
2018-05-02
1999
Salgaocar FC wins National Football League (later I-League) for the first time (subsequently in 2011)
2018-05-02
2000-1
Start of export of iron ore to China
2018-05-02
2010
Highest export by the Group of 5 million tonnes achieved
2018-05-02
2011
Salgaocar FC win both I-League and Federation Cup titles
2018-05-02
2012
Commissioning of Vishal Hira, self-loading vessel to enhance transhipping capacity
2018-05-02
2013
Salgaocar FC starts its Community Outreach Program in Vasco.
2018-05-02
2015
Altura Spaces, a Realty Enterprise, launches.
2018-05-02
2016
(1) Centenary of our founder
(2) "Footprints in the Sand: History
of Salgaocar Football Club"
released.
(3) VMSH launches a partnership
with SALT Health Solutions
Australia for osteopathy, a
discipline previously not available
to Goans.
2018-05-02
2017
(1) Altura Spaces launches Altura
Primavista, a residential project
in Dabolim.
(2) VMSH forms a partnership with
Jaslok Hospital.
(3) VMSB Singapore commences
operations.
2018-05-02
2018
The Group rededicates itself to the founding values and principles under the Chairmanship of Mr. S.V. Salgaocar under the brand name "VIMSON"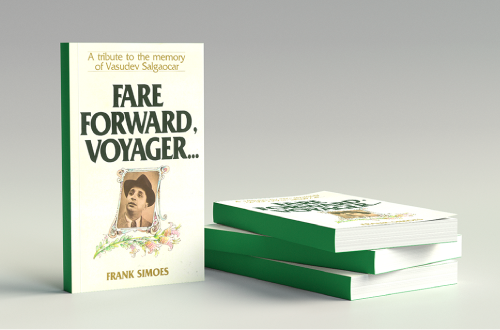 ---
Fare Forward Voyager
The biography of our Founder Chairman, the late Mr. Vasudev M. Salgaocar, penned by eminent author the late Mr. Frank Simoes, traces his journey from abject poverty to becoming one of the most successful entrepreneurs in India at the time without compromising on his integrity or ethics. Released in 1990, the book is a tribute to the memory of our Founder Chairman, whose values and spirit we continue to emulate even today.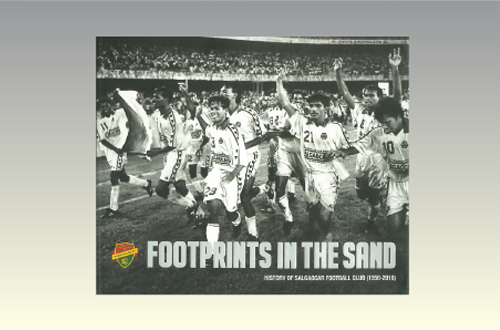 ---
Footprints in the Sand
The history of Salgaocar FC, written by leading sports journalist Mr. Marcus Mergulhao, was released to mark our Founder's 100th birth anniversary and the Club's Diamond Jubilee. The book chronicles sixty years of the Club's achievements from winning the Goan Second Division title on its debut to being crowned the "Champion Club of India" and running one of the most successful youth development programs in Asia.