V.M. Salgaocar and Brother Pvt. Ltd. | Tumkur Minerals Pvt. Ltd. | Goa Minerals Pvt. Ltd.
V.M. Salgaocar & Bro. (Singapore) PTE. Ltd.
Sustainable mining for
a brighter tomorrow
We are one of India's leading mining companies, transforming natural resources into
prosperity. Our iron ore operations provide customers with niche, consistent quality ore,
ideal for sintering due to its high Loss on Ignition (LOI).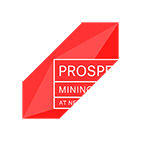 Build, pilot and scale
frontier technologies
In partnership with New Lab, this is the first venture studio program of its kind
bringing together entrepreneurs, industry experts, and academics to address the biggest
challenges facing the mineral and natural resource mining sector.